You know how I have science-based beliefs regarding life and death, how I know that my mom is gone. Dead. Cremated. Mixed with the dirt and the earth. Currently sitting on a shelf, growing into a tree and now swirled into a piece of jewelry I wear.
You know how I don't really believe in signs from the dead.
…except when it comes to four-leaf clovers.
…and now June Beetles.
This story starts 46 weeks ago. The day after my mom died or maybe a couple of days after – Honestly, that whole week was an absolute blur – some larva I had been keeping finally hatched into big beautiful beetles. I definitely didn't think it was a sign at the time. Just a little coincidence that felt nice. A bright spot in an otherwise dismal period.
Now fast forward to August of last year, I found someone to make me a piece of mourning jewelry. It was a super important decision. I had searched high and low all across the internet for the perfect maker. I finally discovered someone who worked with both hair and ashes and offered a solid gold option. I envisioned a beautiful, timeless, elegant piece that would bring me a bit of comfort.
I waited nearly four months to receive my ring. When it finally showed up, I cried. Not because I loved it so much but because it was hideous. Nothing at all like I had imagined or like I had ordered. There were massive chunks of cremains, which even to me, felt so morbid. The hair, which was to be featured inside, looked more like scratches on the ring. There was no way I could wear it.
Since it's something so important (and honestly, expensive) I felt like it was worth going way out of my comfort zone and telling the person who made it how I really felt about it. She understood my concerns and offered to remake it.
Two months later, it showed up in my mailbox again. I felt absolutely awful when I opened the box. It's still nothing like I had in mind. I can get over the money because it's already long gone but this was a piece of jewelry that I had wanted so badly.
Opening up that package, seeing that the ring was still not what I had been hoping for made me feel a lot of emotions. The thing about grief is that it'll hit you out of the blue and it'll hit you hard. Brand new feelings are always weaseling their way in. This piece of jewelry was so important but instead of bringing comfort, it made me feel worse.
It had been such a nice day leading up to that. I didn't want to let the grief spiral take hold so I busied myself with cleaning. It's my favorite way to distract and redirect my energy. While cleaning my living room, I ended up throwing away the small plastic container full of dirt that my beetle larva had been housed in. It had been a few months since there was any activity inside. I went through the dirt thoroughly before tossing it just to confirm there was nobody living inside then it went into our lidded trash can.
A couple of hours passed, I walked into the kitchen and making its way across the floor was a massive june bug! Of course, the obvious answer here is that I somehow missed this little dude when I was sifting through the dirt but my first thought upon seeing this beetle was "Mom!"
I picked up the beetle and plopped down on the floor to admire it. Then I remembered that the very first beetles I grew hatched the day after she died. Maybe they were a sign. Maybe THIS was a sign. I cried. I Facetimed my husband and sobbed some more while holding the beetle up to my phone. Gosh, what a saint he is to deal with me.
It was just a beetle crawling across my floor but the timing felt like it was my mom letting me know the ring was fine and I was just being typical overly picky Kaylah. This random beetle gave me more comfort than the expensive ring that actually has pieces of my mom inside of it.
I still don't love the ring. It's nothing like I had imagined. I do wear it every day though and I think the beetle has a lot to do with it.
I don't know, y'all. There's a massive part of me that knows signs from the dead can't be real. This one obviously has an explanation, I just missed the beetle while sorting through the dirt. Then there's this tiny tiny tiny part of me that believes (because FYI – it was a very small container so where was he hiding!?) I guess there's no harm in believing, especially if it brings even a little bit of peace.
So, now, not only are four-leaf clovers something that bring me comfort, June bugs do too.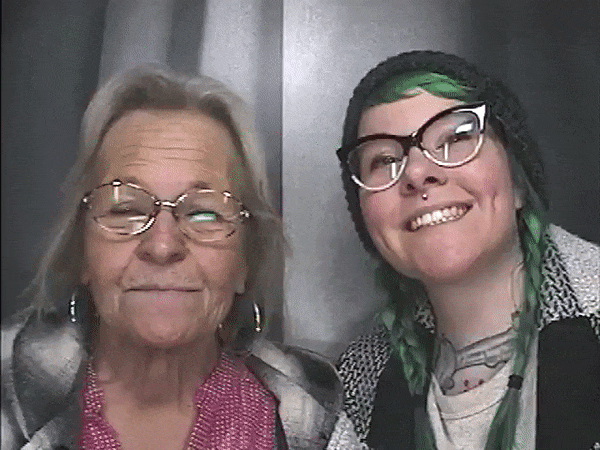 More posts on grief, my mom and loss in general –
▴ my mother's plants ▴ grief & road trips ▴ I cry over four leaf clovers ▴ grieving in the digital age ▴ the greatest loss ▴ six months / things I want to tell you ▴ the dead moms club – a book review