▴ my valentine's day flowers matching my silly new vase.
▴ "Aunt Kaylah, I have something for you!"
▴ making something silly just for the fun of it.
▴ this plant I rescued from my parent's house that is now flowering (the flower opened the day after my mom's birthday!!! cue the tears.)
▴ Sunday walks with my whole family which sometimes leads to jumping rope with a giant vine outside of a tiny old cemetery.
▴ experimenting with night photography (& getting the results I wanted even though I haven't practiced in who knows how long!)
▴ this teeny tiny beach find turned planter.
▴ this view of Ellie Mae being a ham, which I assume is the same one my mom sees.
▴ this shrimp *ahem* kitten.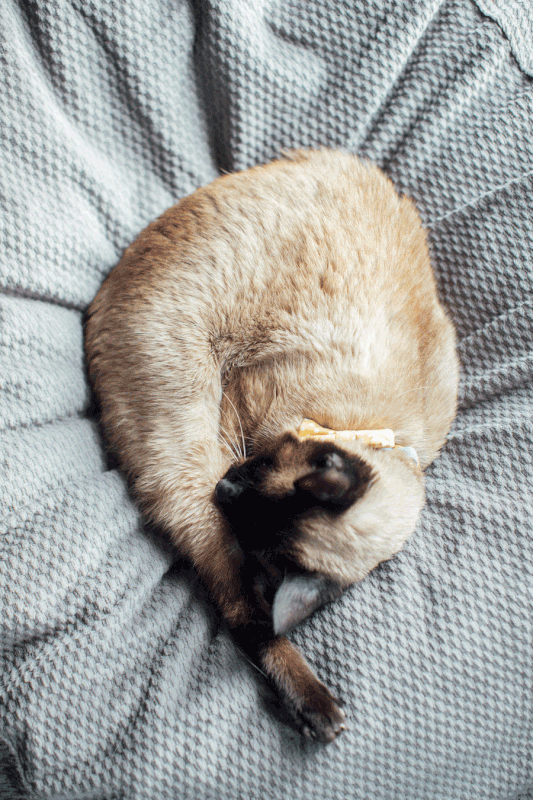 ▴ tiny critters that are still invading my neighborhood! I spot a new one nearly every single walk.
Other good things on my mind: ▴ getting new plants in the mail! ▴ sled riding with my family ▴ getting a surprise visit from my best friend ▴ checking out a new doughnut spot & falling instantly in love ▴ the sun finally making an appearance ▴ shipping orders to places far far away ▴ learning a second language (y'all Duolingo is fun!)
What's making you smile today?
xoxo
PS. Can't recommend this gratitude journal enough!